TOGETHER AT THE DISCOVERY OF LAGO DI GARDA
Entrust yourself to our colleagues to organize your holiday, you will find people careful of your necessities and with plenty of solution to satisfy your wishes and needs.
RECEPTION
The reception with the front office is open from 8 a.m. to 9 p.m. continuously for check-in or to ask for information. This is the heart of our Village, where we try to solve daily necessities and help you discover the beauties of our territory.
LITTLE SHOP
In our little grocery store next to the reception, you will find food products and other staple goods that will satisfy hunger or quench thirst during the day. In the morning, with a reservation it's possible to buy fresh white or whole bread, produced in the bakery shop San Giacomo in Riva del Garda.
BAITONE RESTAURANT PIZZERIA
By the Baitone restaurant pizzeria, located next to the Camping entrance, the new management will serve you breakfast, lunch and dinner; you can taste a very good pizza, also in take-away version, a comfort for families with children that prefer to have meal in the open air. We suggest you a dinner of fish served in the tables outside the restaurant under the vineyard: a gentle evening breeze and the lake by sunset on your background will make your dinner even more special.
SERVICES
To ease the camping life, in addition to a specific area of the common bathrooms where people can wash dishes and clothes, a washing machine and a dryer room are available for our guests. Do you need to iron some clothes for a romantic dinner? Ask at the reception desk, you can access to an ironing area.
A "Common" fridge is also available, where our guests can store their foods in a specific box, rented at the reception. It's also possible to freeze cooling packs for cooler bag in a common refrigerator. We rent or borrow to our guests bicycles, also children size, just ask the reception for the reservation. By rental, at the reception, we also have kayak (for 1 up to 4 persons), for a short or long excursion.
In all our camping area you will find perfect and relaxing spots where you can spend some moments of relaxation: a hammock to relax, a table under the shades of the trees for a cards match, a green lawn where to make some gymnastics. Everything without any extra cost!
HOW TO MOVE AROUND
Many people, before booking a stay need to know how to reach the nearby villages, where to buy grocery or where to have evening shopping: here is our answer in order to organize at the best the holiday! Torbole is the village located at about 7 km north and Malcesine is located at about 7 km south.
We suggest to go north by the bus line 484 (www.atv.verona.it) or by car, and to go south you can also use the Malcesine shuttle bus (www.visitmalcesine.com) or by bicycle along the bike path that starts at about 200 mt from our camping.
However, the most special and exciting experience is to reach the historical city centre of Malcesine walking through the woods and olive groves along the path n°4, a medium difficulty path which twists and turns through woods and olive groves... It takes about 3 hours, but it's totally worth it! Come at the reception and we will give you a copy of the map with all the trails of Monte Baldo!
BLOG
Rooms and camping in the middle of nature by Lago di Garda, Malcesine, Verona. Our Mission is to welcome our guests in an environment that loves nature and people.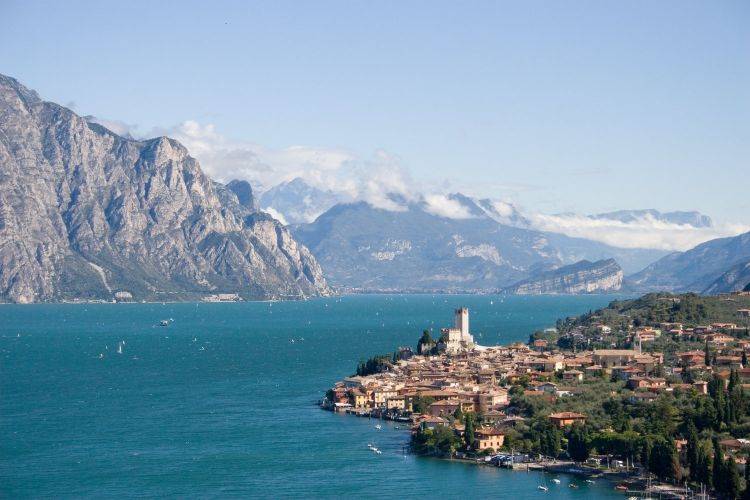 Winter pause
Dear friends of Baitone Alpino, this season has also come to an end, you have given us a summer full of happiness, smiles and laughter! The time has c...
Find out more